Manager Continuous Improvement
Locatie Balkbrug is op zoek naar een daadkrachtige, resultaatgerichte Manager Continuous Improvement die het een uitdaging vindt om de prestaties van onze plant te optimaliseren. In de functie van Manager Continuous Improvement heb je een leidende rol in het Continue Verbeter programma (inclusief Learning & Development). Samen met je collega's van de verschillende afdelingen werk je gestructureerd aan het implementeren van verbeteringen en de opvolging van het resultaat.
Manager Continuous Improvement
What we ask
Master or Bachelor degree (business economics, technical or technological);
Minimaal 7 jaar relevante ervaring in een vergelijkbare rol binnen de industrie, zoals Food, Chemical of Pharma;
Operational Excellence, b.v. WCOM, TPM, Six Sigma of Lean zit in je genen;
Een aantoonbare succesvolle staat van dienst in het leiden van transformatieprocessen binnen productie/supply chain omgeving;
Creatief en innovatief; het vermogen om nieuwe project ideeën te herkennen, te beoordelen en te vertalen naar concrete verbeterplannen;
Probleemoplossend vermogen met effectieve analytische vaardigheden;
Sterke communicatieve en rapportage vaardigheden;
Doorzettingsvermogen en weet je niet alleen verbeteringen te starten, maar ook af te ronden en te borgen.
What we offer
Unieke cultuur gezien FrieslandCampina een Nederlandse roots heeft maar inmiddels is uitgegroeid tot een internationale organisatie met vestigingen over de hele wereld;
We bieden een prettige Work-life balance, marktconform salaris & goede secundaire voorwaarden
Diverse trainingen en coaching programma's om je te helpen ontwikkelingen en jouw eigen professionele carrière uit te stippelen;
Interne doorgroei wordt sterk gemotiveerd vanuit FrieslandCampina!
Een informele & vriendelijke werkomgeving waarin je samenwerkt met gedreven en professionele collega's;
We geven je vertrouwen en autonomie om lange termijn impact te genereren dat bijdraagt aan betere voeding voor de wereld;
Vacancy description
Als Manager Continuous Improvement zal je in samenwerking met de Plantmanager en het locatieteam het strategisch plan voor de locatie opstellen en deelnemen aan de implementatie. Daarbij concentreer je je op gebieden van Veiligheid, Kwaliteit, Technology, OEE, Arbeidsproductiviteit en Learning & Development. Tevens is er veel samenwerking met de afdelingen Maintenance en Scheduling & Site Logistics.
Je treedt op als sparringpartner van de Plantmanager en het locatieteam om het maximale rendement te halen uit alle processen.
Het doel is om iedere medewerker te betrekken bij het transformeren van de plant in een productieomgeving waarbij gestreefd wordt naar minimale verliezen op het gebied van veiligheid, kwaliteit, uitval en OEE om zo een goede leverperformance neer te zetten tegen optimale kosten. Andere verantwoordelijkheden voor de Manager Continuous Improvement zijn het implementeren van de Continuous Improvement strategie, het opstellen van KPI's die de werkzaamheden ondersteunen en het aanleren van Lean technieken.
Verantwoordelijk voor het bouwen van de CI-programmastructuur van de plant en zorgen voor een succesvolle implementatie;
Het ontwikkelen en uitvoeren van een CI en L&D strategie, rekening houdend met de behoeften van de belanghebbenden binnen en buiten de organisatie en in de businessgroep;
Ontwikkelen van een CI mindset en cultuur binnen de plant, waarbij eigenaarschap van het lijnmanagement gestimuleerd wordt.
Fungeren als veranderingsagent om de dagelijkse cultuur van de organisatie te bevorderen richting een proactieve verbetercultuur waarbij medewerkers in hun kracht staan op basis van ondernemerschap en eigenaarschap.
Begeleiden van verbeterprojecten en het coachen van de leden van de lijnorganisatie op het gebied van Continuous Improvement;
Je hebt nauw contact met collega's van andere sites en de business groep, waarmee je best practices deelt. Je bent binnen de plant verantwoordelijk voor het implementeren van deze best practices
Analyseren van verliezen en inzichtelijk maken van het verbeterpotentieel en proactief daarover adviseren. Plannen en beheren van de portefeuille van product- en procesverbeteringsinitiatieven;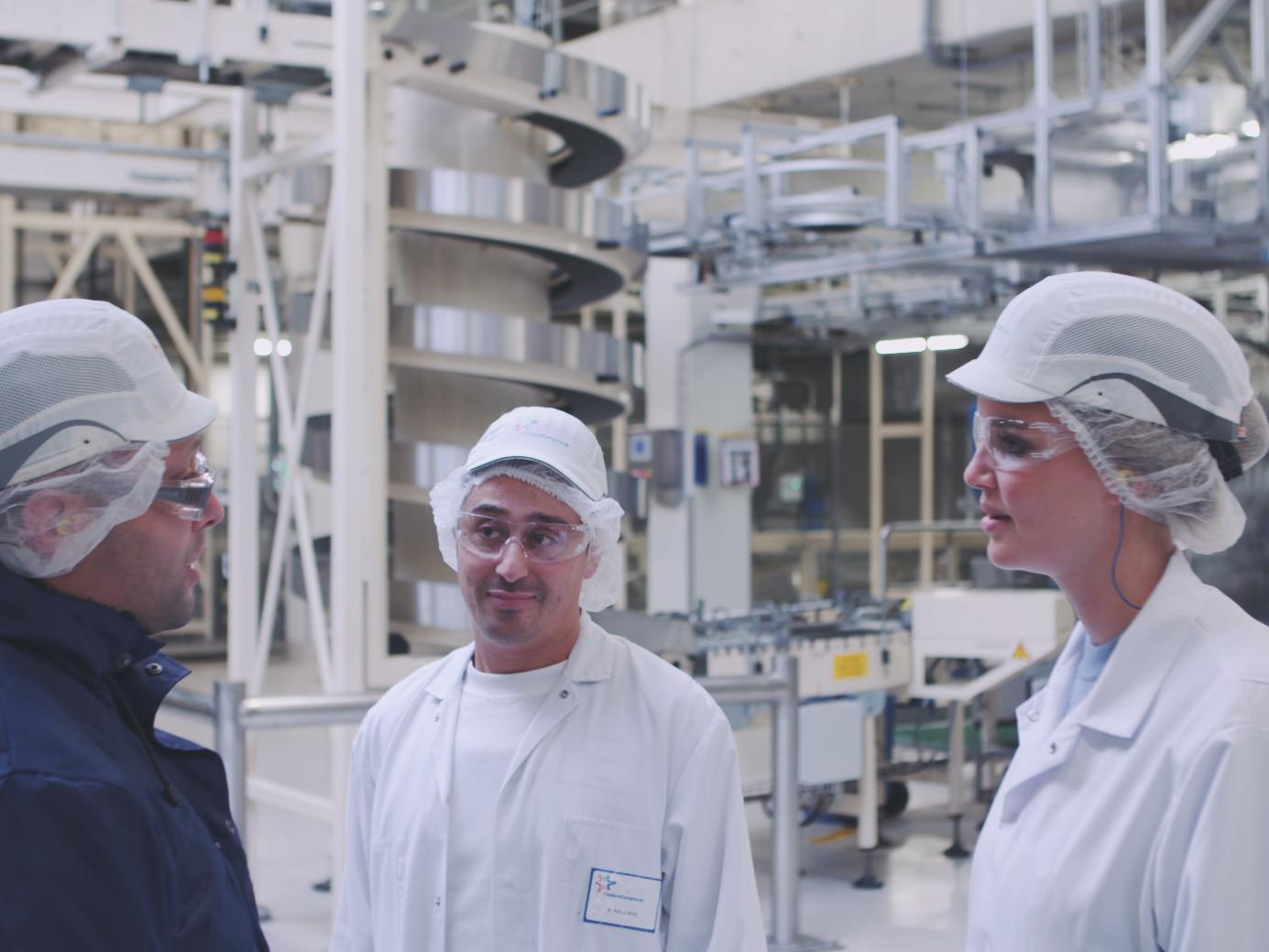 Locatie Balkbrug typeert zich als een trots, ondernemend en oplossingsgericht team. We werken actief aan onze organisatie ontwikkeling waarbij we focussen op continuous improvement en de borging hiervan in de dagelijkse aansturing. We zijn een ambitieuze locatie waarbij alle locatieteamleden in staat zijn om de strategische doelen te vertalen naar de tactisch en operationeel plannen. Daarnaast vinden wij het ook leuk, en belangrijk om de eigen teams hands-on te ondersteunen waar mogelijk. Je stuurt in deze rol een team aan van Continuous Improvement Specialisten en rapporteert direct aan de Plantmanager.
JOB-ID: 42536 | Manager Continuous Improvement, Netherlands