Manager SHE
The Manager SHE we're looking for has a good vision and understanding of safety and sustainability within production companies. You will help us thrive regarding these topics. You will steer your team (ca.3,5 fte) and therefore the company, with your vision as a Manager SHE. Safety is one of the most important topics on our production sites and you will improve it even further. You will be part of the operational management team of the 2 factories (Dairy Essentials & Ingrediënts) in Workum.
What we ask
Master degree in safety / environmental / technology / mechanical or industrial engineering or management.
Experience in domain of safety management / environmental management.
Affinity with SHE and sustainability management in a continuous improvement context (TPM/WCOM)
At least 10 year relevant working experience
At least 5 years of management experience to lead individuals and teams Systems knowledge (OHSAS18000 / ISO14000 etc.)
Up to date (SHE) management skills
Continuous improvement skills (PDCA)
Strategic skills: developing masterplans / strategies / annual plans
Planning and Organization skills, Monitoring & Problem analysis/solving, Result oriented ,Conceptual thinking
What we offer
Challenging job in a very dynamic environment;
Work with a wide variety of stakeholders & learn from them;
Be part of projects to enable growth of a large Multi-national;
Get internal as well as external exposure to grow as a professional;
Work in a diverse & fun international team of procurement professionals with different backgrounds and levels of experience;
Competitive salary based on the weighting of the job, your experience and your training.
Vacancy description
In this position, you will be responsible for:
Member of Operations Management Team -> co-responsible for full KPI program Site Workum
Lead development of strategic plan on SHE and Sustainability for Site Workum
Represent the SHE function in the LT; challenge plant management (PM) and cooperate with PM; Creates buy in for the strategy/action plans etc. from OMT
Represent Site Workum within FC (DE & Ing) in relevant forums; Build external network and supports the development of corporate/DE/Ing policies
Coach, manage and develop the team of specialists in the Sustainability & SHE functions (3,5 FTE)
Manages the Sustainability & SHE agenda on behalf of the Site Director
Set direction for leading and lagging kpi's
Ensure legal compliance and compliance to FC and Certification standards
Execute RI&E and supervise execution of actions.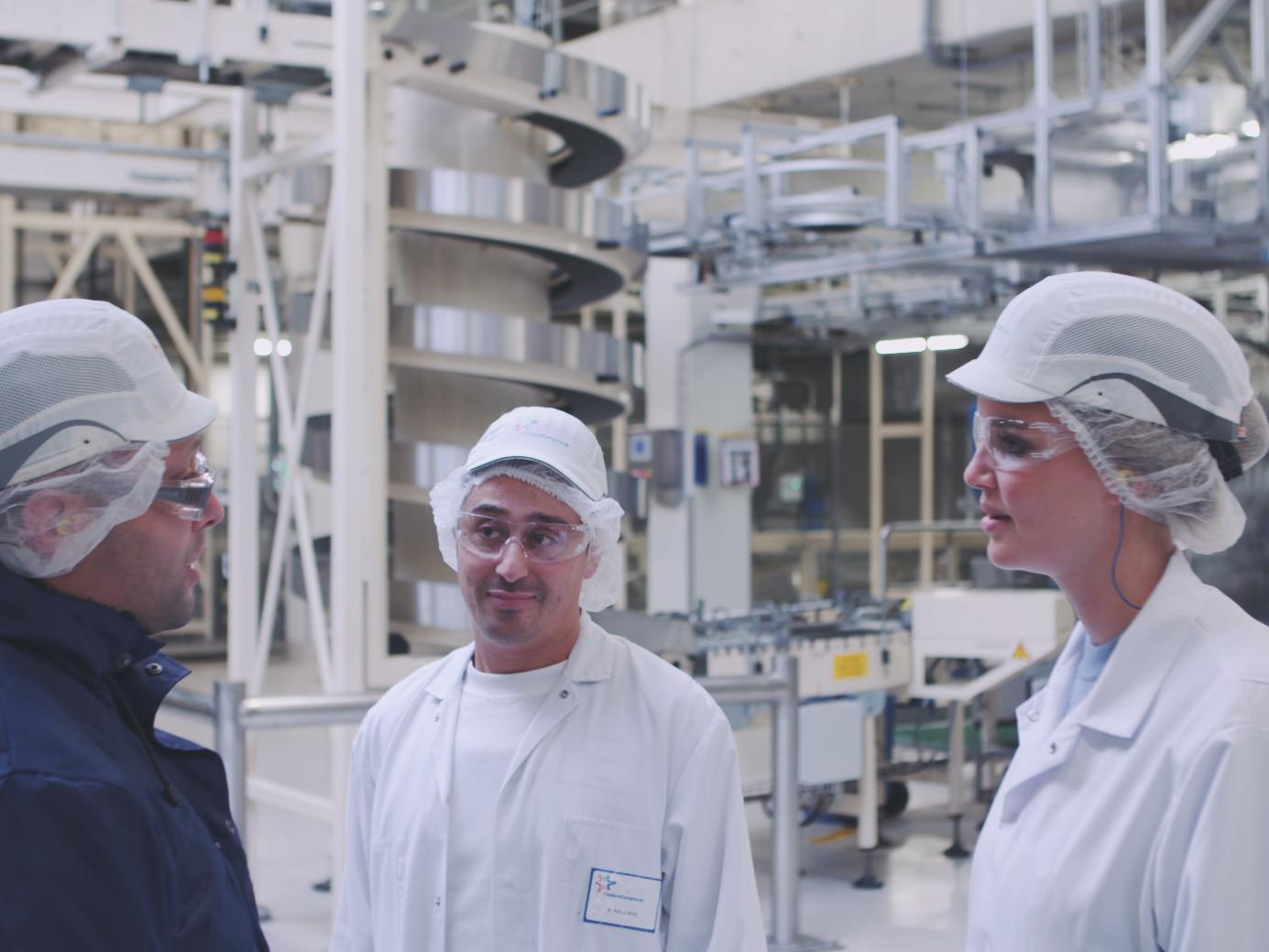 In Workum we process every day more than 15-20% of the milk of RFC to Cheese, Cream, IFT whey powder. In the coming years there will be big capex projects in Workum.
For thousands of people every day, we are more than just a dairy company. To our farmers, our employees, the communities we serve, the businesses we work with and the people to whom we bring happiness, FrieslandCampina means something more. For them it's not just about what we do, but who we are.
We value talented people from any background who want to contribute to something bigger than themselves. We encourage all of our employees to make decisions that benefit our entire company. At FrieslandCampina we own our own career and act accordingly. We trust you to make a difference in your job and influence the bigger picture. Working at FrieslandCampina means you are contributing to a better world.
JOB-ID: 42099 | Manager SHE, Netherlands