QA Specialist
FrieslandCampina Beilen ontwikkelt en produceert producten voor de kindervoedingsmarkt, variërend van losse ingrediënten en basispoeders tot complete kindervoeding, inclusief consumentenverpakking.
Voor de Business Group FrieslandCampina Ingrediënts in Beilen zoeken wij een QA Validatie Specialist met een achtergrond in technologie/operations.
What we ask
HBO/Academisch werk en denk niveau.

Goede communicatieve en schriftelijke vaardigheden in het Nederlands en het Engels;

Aantoonbare senior ervaring (>5 jaar) in een QA of Proces Engineer functie binnen de levensmiddelen, farmaceutische of vergelijkbare industrie;

Technische kennis van productieprocessen en installaties is een must;

Aantoonbare ervaring met validaties, IQ, OQ, PQ, PV, CV;

Ervaring met software validatie is een pré;

Kennis van (basis-) statistiek, CPK, SPC is een pré;

Kennis van Test Methode Validatie is een pré;

Ervaring met- en kennis van CIP en reiniging validatie is een pre;

Kennis van EU Levensmiddelen wetgeving & voedselveiligheidseisen (FSSC, ISO 9001 en 22000) is een pré;

Kennis van Food Contact Materials regelgeving (EU 1935-2004 & 10/2011, Nederlandse Voedsel & Warenwet) is een pré .
What we offer
Je salaris wordt gebaseerd op de zwaarte van de functie, je ervaring en opleiding.
Maar FrieslandCampina beloont niet alleen in geld. We vinden het belangrijk dat je blijft groeien, want die ontwikkeling komt zowel onze producten als jouw carrière ten goede.
Daarom investeren we in relevante opleidingen en trainingen binnen jouw vakgebied.
Ook op de werkvloer merk je dat de nadruk ligt op het uitwisselen van kennis tussen collega's onderling, zo leer je tenslotte het meest.
Vacancy description
Kwaliteit & veiligheid zijn bij het produceren van kindervoeding zeer belangrijke aspecten. Binnen onze QA afdeling zijn we op zoek naar iemand die ons daarbij kan helpen. In deze rol ben je iemand die sterk in zijn schoenen moet staan. Jij bent namelijk bij nieuwbouw of verbouwingen in onze fabriek de belangrijkste betrokken specialist op QA. Jij zorgt ervoor dat projecten voldoen aan geldende ontwerpeisen en bent betrokken bij de kwalificatie en validatie hiervan opdat de kwaliteit van ons product wordt gewaarborgd en niet in gevaar komt. Jij bekijkt wat nodig is om een succesvolle verbouwing/aanpassing zonder kwaliteitsverlies te garanderen. Jij bent de zogenoemde spin in het web en stuurt bij waar nodig. Communicatie en projectmanagement skills zijn van groot belang!
Verantwoordelijkheden:
Begeleidt, onderhoudt en optimaliseert het kwaliteitssysteem en bijbehorende processen zowel op lokaal als op BGI niveau;
Werken als QA-project & QA Validatie Engineer expert binnen technische project teams.
Participeert binnen installatieprojecten (productieprocessen), Utility, bouweisen (zonering), CIP (Cleaning in Place) en reinigingvalidatie projecten;
Verifieert en geeft input op ontwerp-eisen binnen projecten en stimuleert hiermee continue verbetering;
Beoordelen van technische ontwerpdocumenten.
Opstellen en reviewen van kwalificatie & validatie protocollen en rapporten, IQ, OQ, PQ, Reinigingvalidatie etc..);
Uitvoeren en/of participeren van HACCP gerelateerde kritische processen zoals CCP, O-PRP enz;
Opstellen en reviseren van validatie gerelateerde QA procedures;
Ad hoc ondersteuning bij kwaliteitsafwijkingen;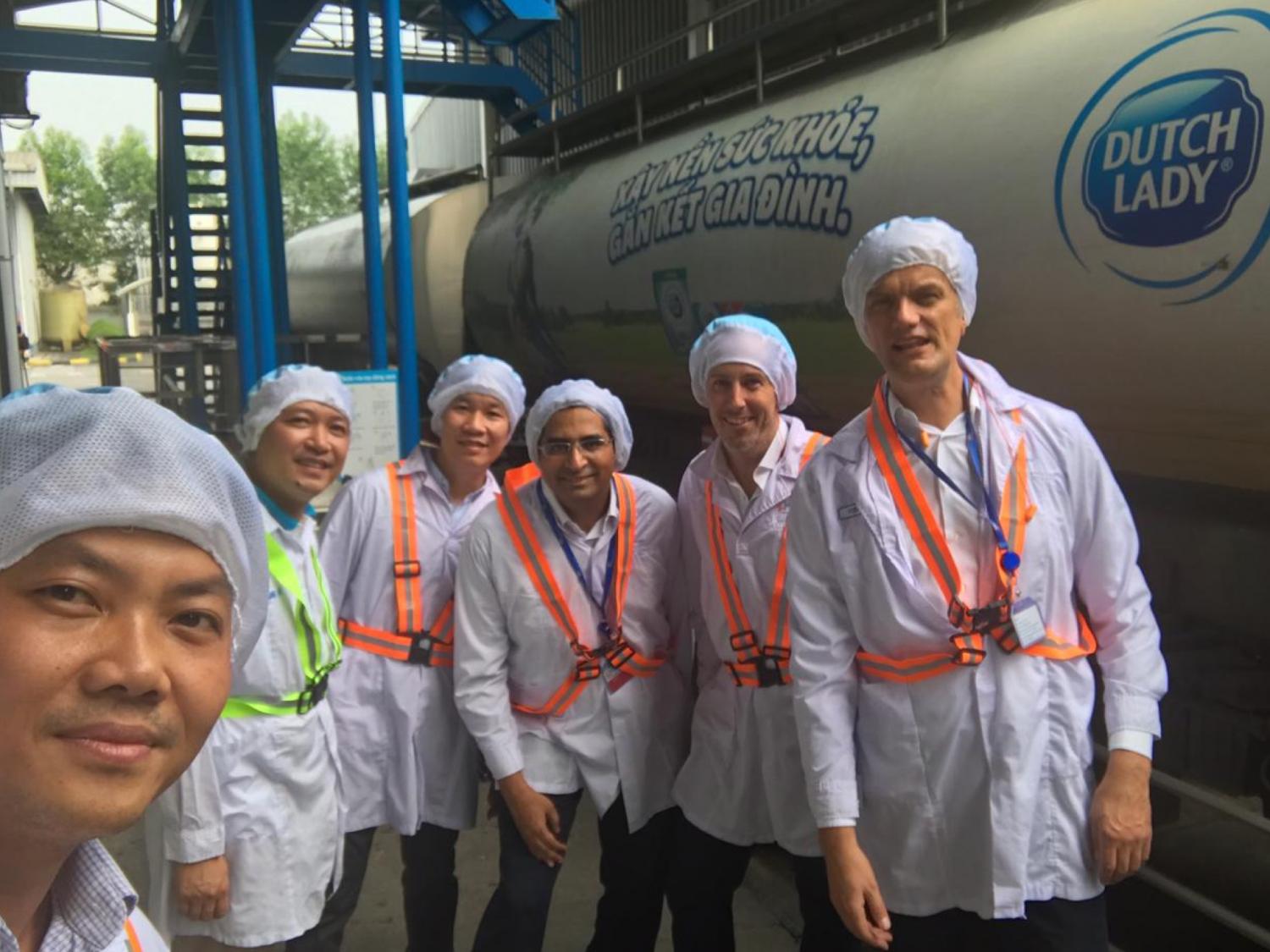 JOB-ID: 40597 | QA Specialist, Netherlands