QA Customer Support Manager
Voor de FrieslandCampina productie lokatie Leeuwarden zijn we op zoek naar een proactieve QA Customer Support Manager.
FrieslandCampina in Leeuwarden maakt onderdeel uit van de Business Group Consumer Products Europa , Midden Oosten en Afrika (CP EMEA). Hier worden gecondenseerde melk- en poederproducten geproduceerd en verpakt.
Als QA Customer Support Manager ben je verantwoordlijk voor het beheer van alle in- en externe relaties met klanten op het gebied van kwaliteit.
QA Customer Support Manager
What we ask
HBO/WO richting Levensmiddelentechnologie.
Minimaal 10 jaar ervaring in relevante functie in de Food of aanverwante industrie.
Heeft een eigen visie en is in staat uit te dragen en anderen daarin mee te krijgen
Heeft actuele kennis van kwaliteitsmanagement, kwaliteitssystemen en de keten van fabriek tot eindproduct
Is klantvriendelijk en stelt de klant centraal
Heeft gedegen kennis van kwaliteitsmanagement systeem en voedselveiligheid
Is in staat te verbinden met op alle niveaus en ook met internationale klanten
Toont eigenaarschap en is in staat resultaten te behalen op een pragmatische wijze
What we offer
Een internationaal georienteerde baan waarin je regelmatig contact hebt met collega's, en klanten van binnen en buitenlandse vestigingen
Een nauwe samenwerking met meerdere disciplines zoals productie, logistiek, supply chain en kwaliteit binnen de productie locatie Leeuwarden
Onderdeel van het QA team binnen de locatie en lid van het operationele team van de Customer Supply Chain Unit Condense.
Je salaris is gebaseerd op de weging van je baan, je ervaring en je opleiding.
FrieslandCampina biedt niet alleen een marktconform salaris, maar ook training en opleiding on the job
Vacancy description
Eerste aanspreekpunt van de site voor klanten op kwaliteitsgebied: signaleren van de wensen en behoeften van de klant en hierop anticiperen en de juiste service te verlenen

Primaire interface in de businessgroep tussen de Make locatie Leeuwarden en de QA managers in de Fighting Units

Q-SLA met klanten opzetten en onderhouden.

Vertegenwoordigen van de site QA bij CBU reviews en eerste aanspreekpunt bij klantbezoeken

Verantwoordelijk voor het doorvoeren van verbeter initiatieven op gebied van kwaliteit met betrekking tot logistiek dienstverlening

Overall klachten en klanttevredenheidsonderzoek monitoring, trending & rapportages optimaliseren en monitoren van de uitvoer van de opvolging.

Inhoudelijke ondersteuning bij certificaten bij verschepingen en orderprocessing

Organiseert proces rondom klachten en questionnaires onderhouden en optimaliseren

Tijdig signaleren en coördineren van kritische klachten tussen de site en de klant.

Bijhouden van wijzigingen in Food wet- en regelgeving, adresseren bij QA Specialist en Officers, ondersteuning en advies bij het doorvoeren van wijzigingen.

Ondersteunt het opstellen, borgen en periodiek evalueren van procedures en werkinstructies en het kwaliteitsbeheersplan van supply chain.

Vertegenwoordigen van de locatie op het gebied van (periodiek) corporate overleg op het vlak van Food wet- en regelgeving (Regulatory Affairs council)

Beoordelingen t.b.v. aanduidingen verpakkingen; Bij afwijkingen reactie coördineren i.s.m. QA/QC/ADM/Klant/Corporate RA en monitoring opvolging acties.

HACCP plannen (en coördinatie daarvan) van Expeditie. De Expeditie is de laatste schakel richting de klant.

Ondersteuning QA gebied m.b.t. externe warehousing

Komt met adviezen of oplossingen voor nieuwe manieren van werken.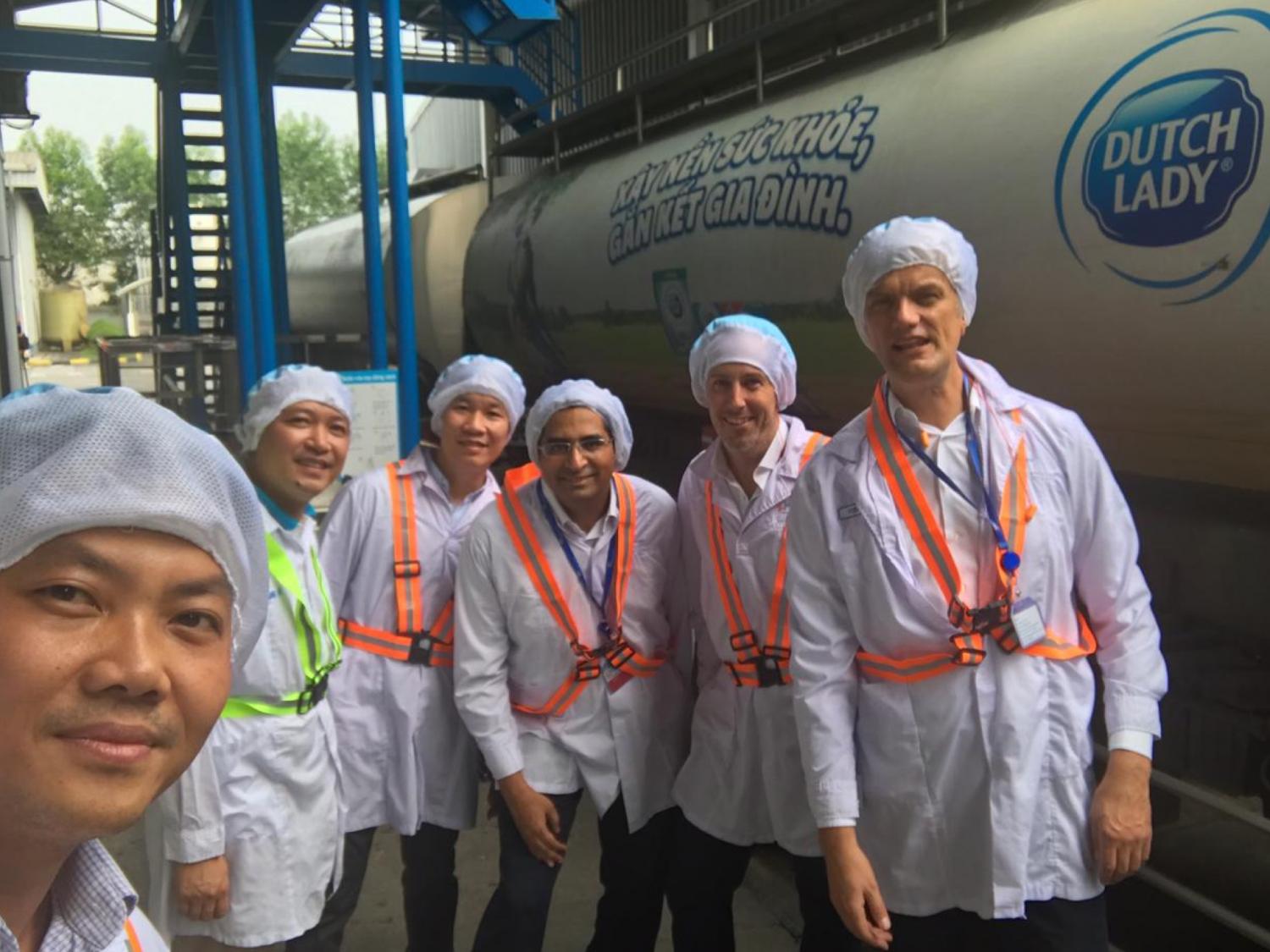 FrieslandCampina is meer dan melk en we zijn meer dan alleen een zuivelbedrijf. Dat vinden wij niet alleen, maar duizenden mensen met ons. Het is niet wat we doen, maar wie we zijn. Voor onze melkveehouders, medewerkers, consumenten en bedrijven waar we mee samenwerken betekenen we meer.
We hechten veel waarde aan getalenteerde mensen met verschillende achtergronden die een bijdrage willen leveren aan het bedrijf. We stimuleren al onze medewerkers om beslissingen te maken die de organisatie ten goede komen. Bij FrieslandCampina ben je verantwoordelijk voor je eigen carrière. We vertrouwen erop dat je verschil wil maken in je functie en dat je een bijdrage kan leveren aan het grotere geheel. Werken bij FrieslandCampina betekent dat je bijdraagt aan een betere wereld.
JOB-ID: 39996 | QA Customer Support Manager, Netherlands